September 2021
Hello everyone,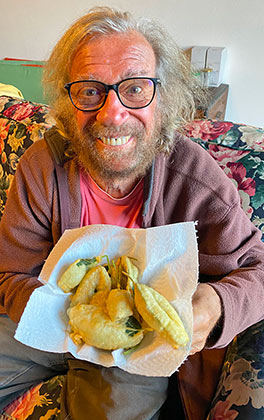 One must cultivate one's own garden
(Candide, Voltaire)
I don't know about you, but in the Massif Central, we haven't seen much of summer: one day a little too hot every ten days, and nights going down to 10 degrees... very favorable conditions for growing and harvesting wild (blackberries, apples) or domesticated fruits (raspberries, grapes, peaches.). This year, following the spring frosts, not a single wild cherry nor a single one of these myrobolans which had made such a perfect jam. We still harvested enough to keep Francette busy, the mistress of the kitchen, where she created delights such as these sage leaf fritters, very popular in Italy!
I hope that your summer was peaceful and that you are all in good health. Here, we are far from the blue lagoons... but we have installed in a barn an above ground pool, and, with a heat pump, the water temperature oscillates between 26 and 28 degrees, which is not bad for 600 m of altitude. And I manage to swim three quarters of an hour every day.
So we didn't leave our farm much, just a short visit to our friend Bertrand near Nîmes, the time to sponsor a nice event in the village of Aubais. We took advantage of the walk to go and see the Garabit viaduct (built from 1880), one of the engineers leading the construction site: Gustave Eiffel, he must have already had in mind the construction of the Tower.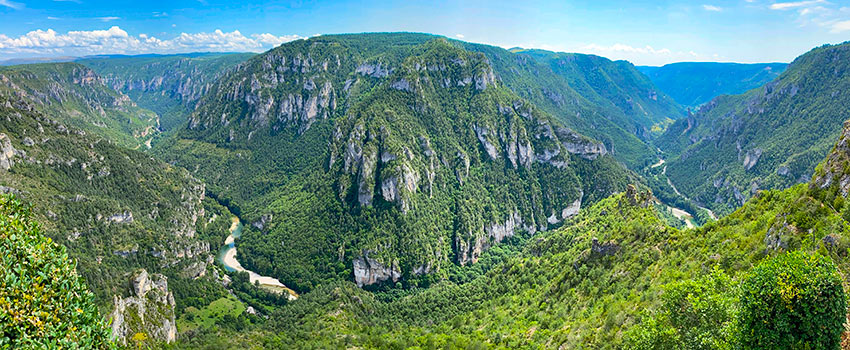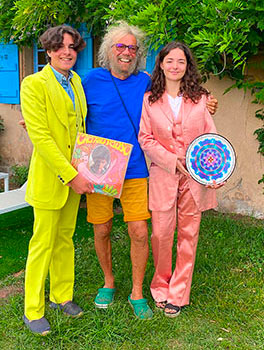 Another nice moment of the summer, the visit of Arnaud de Bélinay and his family; the young people exhumed from the cupboards of the farm some costumes of the time when I sang Canelle and found some vinyle records of collection.
The book on New Zealand has been sent to the printer, it should be published in October, and we are thinking of trying a little tour of the CGR in November; but for the moment I have to leave you, I have to go and clear the raspberry plants which are becoming invasive!


Let's hope that September will be more gracious than August (at least in our region!)
Antoine
---
Previous letter
|
Next letter