October 2018
Hello everyone,
Back to Tahiti !
After three consecutive seasons spent in our favorite anchorages in the Tuamotus (the weather, these last days was a little disappointing), and a perfectly flat water crossing from Fakarava to Tahiti, here we are again at the nice anchorage of the Arue Yacht Club. : we always feel good, the welcome is warm and peaceful, it feels a bit like being in Tahiti thirty years ago.
A few weeks ago, visiting Tahiti by plane, we had a touching moment of reunion with long-time navigating companions: Jérôme Poncet, with his friend Gérard Janichon, had made a legendary tour in the 1960s and 70s. the world via Spitzbergen, the Amazon and Antarctica aboard the legendary Damien, a sailboat they had built themselves; their adventure and their help had been decisive in pushing me on the oceans myself in 1974. Jerome has lived in the Falkland Islands for forty years, where he raises sheep and takes scientists to inspect the animal reserves of South Georgia and the Antarctic Peninsula.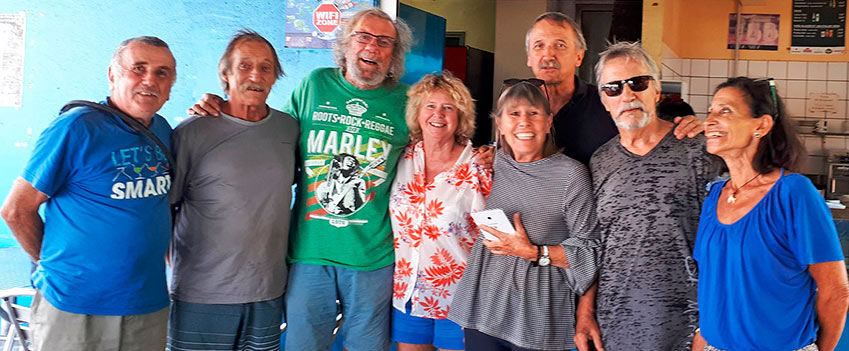 I also had a good time with the younger brother of Jerome, Fabien, met at Devil?s Island and Kourou in 1976. Another sailor present, my good friend Maurice Gras, on Petit Frère, met in Bahia, Brazil, for the homeric Carnival of 1976; met again many years later in Madagascar, in the bay of Diego-Suarez, then in New Caledonia ... souvenir photo !
A meeting of another kind, in the Tuamotu lagoon where our "anchorage number 1" is hidden; the former largest sailing catamaran in the world, Douce France, 42 m long; for rent for close to 100,000 euros per week (plus food, drinks and fuel!) it had been rented for three weeks by none less than an authentic Belgian prince, Philippe de Riquet de Caraman, Prince de Chimay, and a princess (heiress of a Belgian brewery empire); Fun, dinner at the end of the world aboard the catamaran with table seats designated according to precedence (your servant to the right of the princess!) served by a stylish crew of 7 people. Thank you everyone, especially Captain Eric.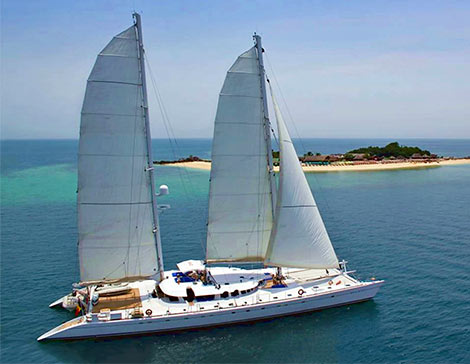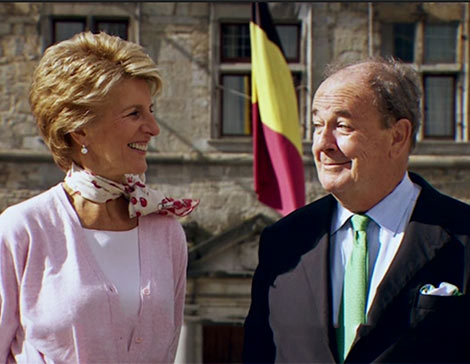 And here we are back in Tahiti, where Francette takes the plane to Paris to put a last hand to the CDM conference tour that begins in November; meanwhile, I will have sailed a few weeks with my daughter Vaimiti and his companion Stéphane, Westward-ho !the Pacific.


And let's see what October has to offer!
Antoine
---
Previous letter
|
Next letter