December 2020
Hello everyone,
To see Paris again, a short stay...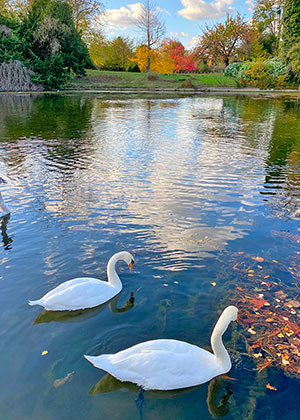 The filming of a television programme and a few medical visits gave us the opportunity to rediscover for a few weeks the banks of the Seine, the Bois de Boulogne, its lakes, its ducks, the autumnal blaze of its bald cypresses (what a funny name).
The Rothschild park, located exactly one kilometer from Francette's flat, gave us the opportunity to go for beautiful walks, passing by a small bridge with a Japanese look.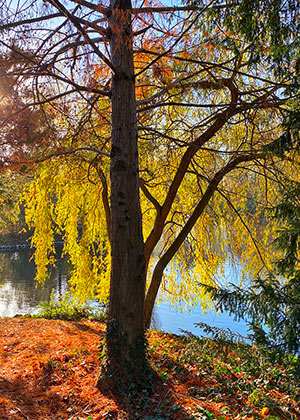 And then we returned to our home in Auvergne, while the positive signs concerning the Covid seemed to be confirmed ; let's hope they will continue ; every evening I draw a curve of the evolution of the various markers, more readable than those published on the various internet sites ; as of November 29th ; it seems to be going in the right direction.


Here, all the leaves have lost their tree (or almost). After a last magnificently sunny day, when the chain of volcanoes shone under a serene sky, we were caught up by an icy fog, the open fireplace c is working full time and I am trying to find my way through the meanders of the programming of the new electric radiators.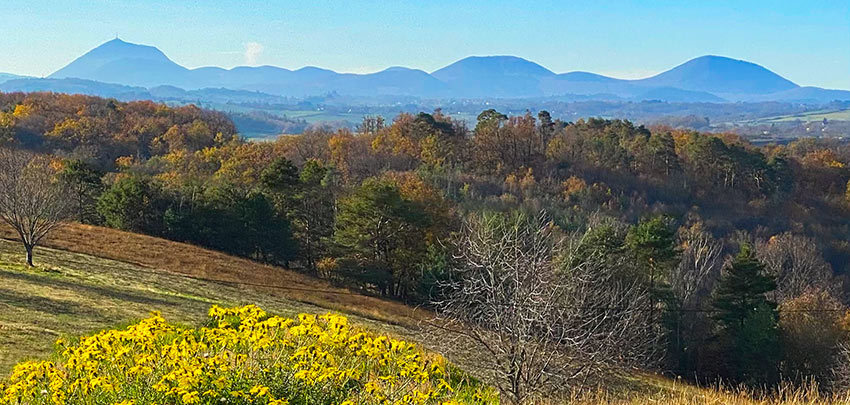 Cheer up, we're holding our ground: we've never been so close to summer 2021 !
Antoine
---
Previous letter
|
Next letter